The fog-draped dawns give way to cool mornings and clear, sunny days. The chalky soil gently shifts and crunches underfoot. This cool-climate wine-growing region is where Joe Wagner farms. This land and these vines are in Joe's blood. Born and raised in California's wine country, he has devoted his life to the vineyard. And BÖEN, with its ripe fruit flavors, bright acidity and hints of toasty oak, is the purest expression of his signature style.
OUR STORY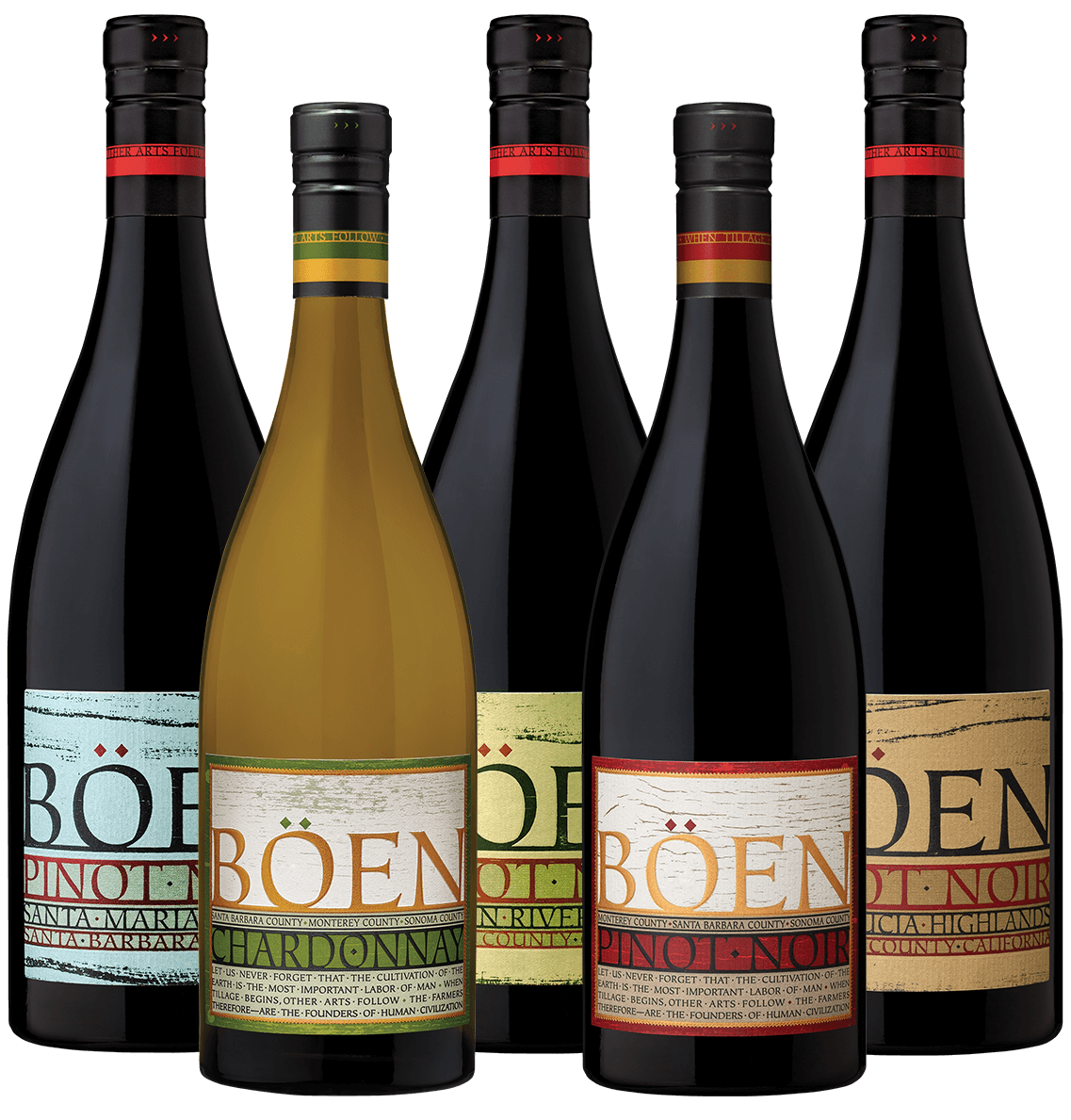 Böen

Our Wines

Böen is an exploration in Pinot Noir and Chardonnay – highlighting the unique attributes of California's most sought-after winegrowing regions.






No stranger to the soil, Joseph takes a decidedly hands-on approach to surveying his vineyards and cultivating his land. It is this intimacy with the earth and craft that create a distinctly personal and defining wine. BÖEN showcases the land and the art of winemaking. It is an earnest representation of cool coastal mornings and sunny California days.
THREE DISTINCT REGIONS