For a Böen
Farm-to-Table
Experience
Tap the bottle
cap with your
NFC-enabled phone
to access further
Böen content.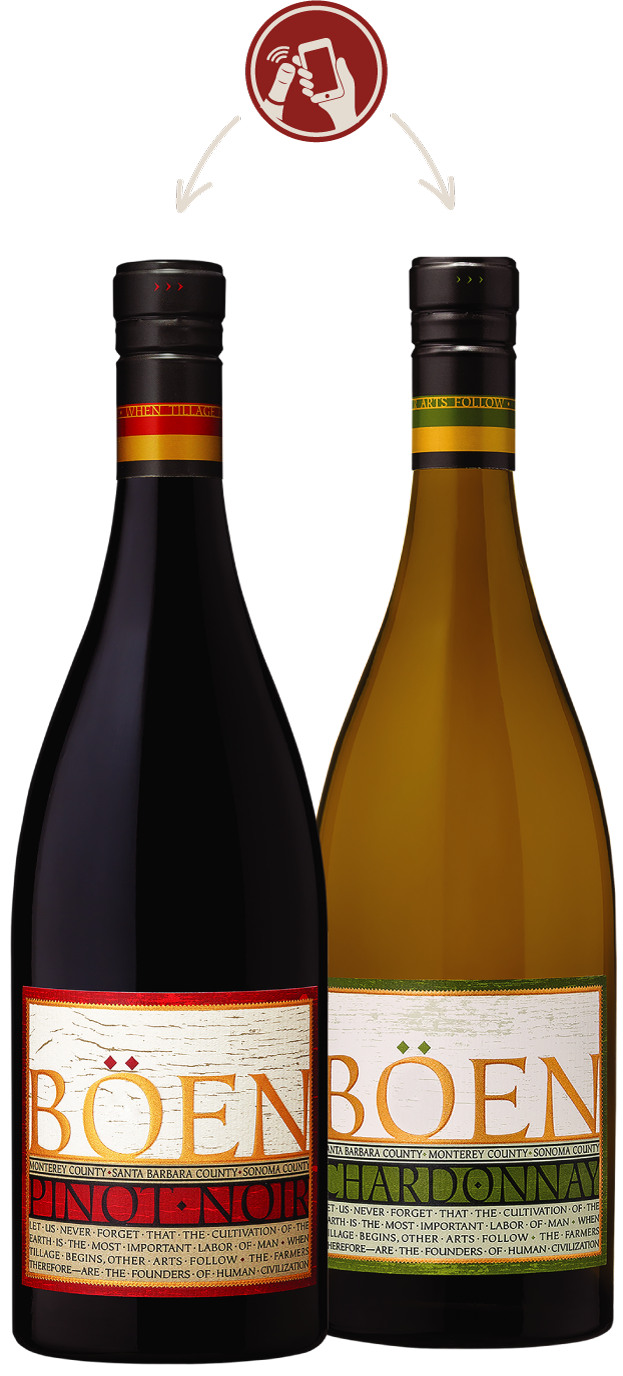 IPHONE XR, XS, 11, & 11 Pro
No activation necessary
Ready to go
IPHONE 7, 8, & X
Download NFC reader at tap.io.tt and launch
Press scan and follow prompts
Android
Go to settings > Connections > Switch NFC on
FIND BÖEN TAP OUR CAP WINES
Please note: The "Tap our Cap" program is currently featured exclusively on our Böen Chardonnay (California) and Böen Pinot Noir (California) wines. We recommend calling the location before making a trip to confirm.
HERE'S HOW TO TAP OUR CAP